Аудио CD
16 октября 2001 года на лейбле Uni/Decca вышел CD c мюзиклом By Jeeves.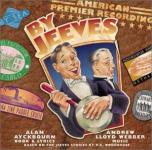 В него вошли следующие треки:
1. Wooster Will Entertain You; 2. Travel Hopefully; 3. That Was Nearly Us; 4. Love's Maze; 5. The Hallo Song; 6. Entr'acte; 7. By Jeeves; 8. When Love Arrives; 9. What Have you Got To Say, Jeeves! 10. Half A Moment; 11. It's A Pig! 12. Banjo Boy; 13. Wizard Rainbow Banjo Mix; 14. Playout
Треклист отличается от того, что выходило в 1997 году на лейбле Uni/Mercury.
На лейбле Harbinger (USA) выпушен диск The Land Where the Good Songs Go записанный Хэлом Казалетом (правнуком П.Г.Вудхауза) и Сильвией Макнейр. Они исполнили песни, написанные в 20-е годы прошлого века на слова Вудхауза.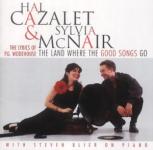 Обложка крупно
Catherine Milner. Unknown P G Wodehouse songs found in family attic The Daily Telegraph, 17 June 2001
В него вошли следующие треки:

В 1992 году на лейбле Drg был выпушен диск с мюзиклами Leave It To Jane и Oh, Kay! в создании которых принимал участие П.Г.Вудхауз.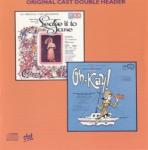 Обложка крупно
В него вошли следующие треки:

1. Good Old Atwater
2. Wait 'Till Tomorrow
3. Just You Watch My Step
4. Leave It to Jane (слова)
5. Siren's Song
6. There It Is Again
7. Cleopatterer (слова)
8. Crickets Are Calling/Finale
9. Act Two
10. Sir Galahad
11. Sun Shines Brighter
12. I'm Going to Find a Girl
13. Poor Prune
14. Sun Shines Brighter (Reprise)
15. Finale

16. Overture
17. Woman's Touch
18. Twenties Are Here to Stay
19. Home
20. Stiff Upper Lip
21. Maybe
22. The Pophams
23. Do Do Do
24. Clap Yo' Hands
25. Someone to Watch over Me
26. Fidgety Feet
27. You'll Still Be There
28. Little Jazz Bird
29. Oh, Kay!
30. Finale