Home linked to P G Wodehouse's Blandings Castle up for sale
Alastair Jamieson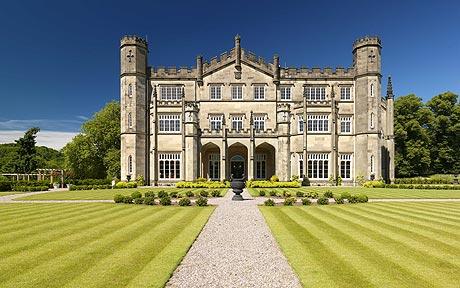 Apley Hall is up for sale for £1.75m
Apley Hall, overlooking the River Severn in Shropshire, was visited by the creator of Jeeves and Wooster in his teenage years and was even rumoured to be Hitler's intended home if Germany had defeated Britain in the Second World War.
"For fans of Wodehouse wanting to imitate the life of an aristocrat, this house would do very well indeed," said Colonel Norman Murphy, former president the UK P G Wodehouse Society.
Despite its association with the antics of turn-of-the-century blue bloods, the six-bedroomed property now has modern facilities including a cinema room and a shared swimming pool.
Wodehouse, who died in 1975 aged 93, never revealed the identity of the home of absent-minded Lord Emsworth, his siblings and a pig called the Empress of Blandings. The search for the true Blandings Castle has preoccupied the author's followers ever since.
In 1896, when Wodehouse was a teenager, his parents moved from Surrey to Shropshire and lived a few miles away from Apley Hall, where they were regular visitors. The author once wrote that his "happiest days as a boy were spent near Bridgnorth."
Clues from the books include references to a boating lake, the River Severn running nearby, a 45-minute drive to Shrewsbury at 1920s speeds and a view of The Wrekin, the highest point in Shropshire.
In 2003, two geographers at University College London claimed computer mapping technology pinpointed Apley Hall as the real Blandings Castle using these clues.
However, Col Murphy, who wrote a 1981 book 'In Search of Blandings', believes the real inspiration was a fusion of two locations: the grounds of nearby Weston Park, on the border of Shropshire and Staffordshire, and the building at Sudeley Castle near Winchcombe, Gloucestershire.
Built in 1811, it was used as a prep school between 1962 and 1987 then lay empty for so long that it became vandalised and was placed on the English Heritage Buildings at Risk Register.
In 1997 it was bought and renovated and the main building was split into five separate three-storey residences, of which the one for sale is by far the largest.
Its current owner, property company director Paul Stroud, 40, said many Wodehouse fans had turned up at the gates asking for a look around the 10 acre communal grounds.
"It has been a real privilege to live there," he said. "I haven't read the books but my PA is a big fan," he said.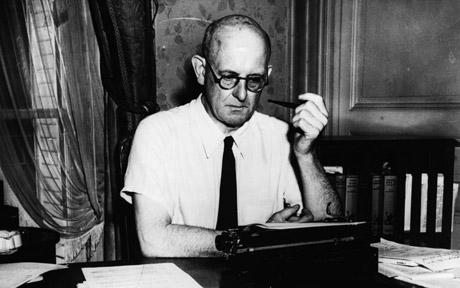 P G Wodehouse